The Sunday Post is a weekly meme hosted by Kimba over at the Caffeinated Book Reviewer created to share news and post a recap of the week.
So, from circumstances beyond my control, I've been gone for a while. This first month of summer has been EXTREMELY busy. I took the SAT and ACT, went to Disney World, started volunteering at two libraries, and got a job. I'm kind of proud at how much I accomplished this past month. But hopefully, summer will start mellowing out and I will be able to dedicate more time to this blog. I have some reviews lined up for the next couple of weeks, because I have read a lot... But I've also watched a lot of Netflix and YouTube, so below I decided to add in some favorite TV series, movies, and YouTubers that I've enjoyed this month.
New On My Shelves:
Sneak Peek: Isla and the Happily Ever After by Stephanie Perkins (Netgalley)
Heir of Fire by Sarah J. Maas (Netgalley) (!!!!)
Cursed by Jennifer L. Armentrout (Amazon Promo)
Fan Art by Sarah Tregay (ARC from HarperTeen via Goodreads)
Pawn by Aimee Carter (Harlequin Teen)
Unwind by Neal Shusterman
The Darkest Minds by Alexandra Bracken
Frankenstein by Mary Shelley
To All the Boys I've Loved Before by Jenny Han (Library)
Sabriel by Garth Nix (Library)
Lirael by Garth Nix (Library)
United We Spy by Ally Carter (Library)
Heist Society... I know I already have a copy of this, but I couldn't pass up the paperback. I just love it so much. (Received from Library Summer Reading Program)
Recently Read:
To All the Boys I've Loved Before by Jenny Han
Boys Like You by Julianna Stone
The Summer I Turned Pretty by Jenny Han
It's Not Summer Without You by Jenny Han
Branded by Abi Ketner and Missy Kalicicki
Frostbite by Richelle Mead
Shadow Kiss by Richelle Mead
Blood Promise by Richelle Mead
(So, I kind of went on a series binge of Vampire Academy. I recently saw the movie, and I absolutely loved it, so it inspired me to pick up the series again, and let's say I was not disappointed. This series is so addicting.)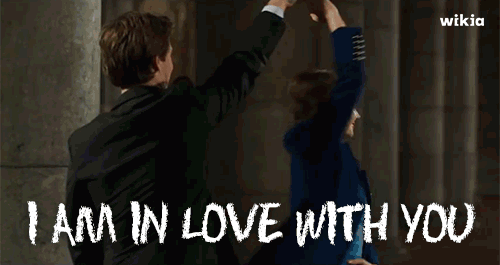 Movies I Love:
Vampire Academy (4/5)
The Fault in Our Stars (5/5)
Christopher and His Kind (10 billion/5)
TV Shows I Love:
The Walking Dead (3.5/5)
Gossip Girl (4/5)
Youtubers I Love:
UberHaxorNova (gaming)
ImmortalHD (gaming)
AshleyElizabeth (make-up, hair, and advice)
TheCreatureHub (gaming)
EpicReads (books)
What did you guys get this week? Share in the comments below :)
Have a great week!